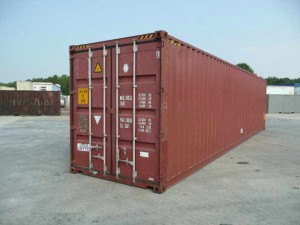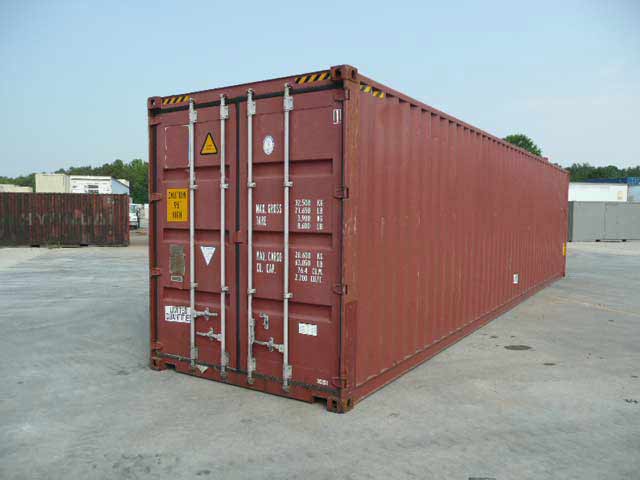 40 FT High-Cube Shipping Containers for Sale
The world of shipping and storage has seen a revolution with the advent of shipping containers, especially the 40 ft. high cube shipping containers. These marvels of engineering provide an efficient solution for many purposes, from transportation to innovative architectural designs.
Whether moving goods across the continents or creating extra storage space in your backyard, these versatile cargo containers have you covered. They stand tall, a foot taller, to be precise, offering an added advantage over standard containers. At LGI Transport LLC, we carry a range of shipping and storage containers to suit your needs. With locations across the country, we provide easy access to the best containers on the market.
Common Uses of 40 Ft. High Cube Shipping Containers
High cube containers are not limited to transporting goods; they provide various applications in various market sectors.
Industrial and Commercial Storage
From storing industrial machinery to commercial goods, 40 ft. high cube shipping containers offer an efficient solution for businesses that require extra storage. Their sturdy structure and wooden floor make them a reliable option.
Emergency and Temporary Facilities
High cube containers also serve as temporary emergency facilities during natural disasters or public health crises, thanks to their portability and ease of installation.
Features of 40 Ft. High Cube Shipping Containers
High cube containers are truly unique, providing more space and utility compared to standard shipping containers.
Extra Height
The most distinctive feature of a high cube shipping container is its extra height and width. Being a foot taller gives it a significant edge, especially when storing or transporting tall items.
Durability
The high cube shipping container is built to last. It withstands harsh weather conditions, keeping the contents secure and dry.
Spaciousness
The additional height means more storage space. For businesses with voluminous items, this feature is a game-changer.
40ft High Cube Shipping Containers Vs. Other Cargo Containers
When it comes to selecting the perfect shipping container for your storage or transportation needs, understanding the dimensions of available options is crucial. Whether it's a standard 20- or 40ft container or their high-cube counterparts, each option offers unique benefits and considerations. Making the correct decision depends on the specificities of your project requirements and the type of cargo you are dealing with. Let's delve into the specifics of these container types. From external and internal measurements to door openings, we'll provide the essential information you need to make an informed choice.
Standard 20ft Shipping Container Specs
External: 19' 10" Long x 8' Wide x 8' 6" High
Internal: 19' 4" Long x 7' 8" Wide x 7' 10" High
Door Opening: 7' 8" Wide x 7' 6" High
Ideal for small business use, it provides enough room for most cargo.
Standard 40ft Shipping Container Specs
External: 40' L x 8' W x 8' 6" H
Internal: 39' 6" L x 7' 8" W x 7' 10" H
Door Opening: 7' 8" W x 7' 6" H
With double the 20ft model capacity, this container type typically serves industrial needs or larger projects. Its size may accommodate general cargo, equipment, and even a truck or trailer.
40ft High Cube Shipping Container Specs
External: 40' L x 8' W x 9' 6" H
Internal: 39' 6" L x 7' 8" W x 8' 10" H
Door Opening: 7' 8" W x 8' 6" H
This high cube container is the star of the show. With an extra foot of height, the 40ft high cube container offers more storage space and dimensions than any other option. Ideal for bulky items, tall cargo, or when you simply need the next container to be roomier, this unit is the perfect choice.
Keep in mind for all these options, delivery, price, and availability may vary. Contact the LGI Transport LLC team to discuss your storage needs.
Regardless of your choice, rest assured these containers are designed to be wind and weather-resistant, offering secure and portable storage solutions to cater to your specific needs.
Making the Right Choice
Here are a few things to consider while renting or buying your high cube 40 ft. container:
Delivery Date
An important aspect to consider is the delivery date. At LGI Transport LLC, we are able to provide a clear and reliable timeline for delivery.
Condition and Quality
Ensure the container is in good condition. It should be water-tight, structurally sound, and the wooden floor should be in a good state.
Price
Price comparison is essential. Be sure to choose a supplier that offers competitive prices without compromising the quality of the container. At LGI Transport LLC, we rent and sell quality containers at an affordable price.
Get A Quote Today!
If you're looking for a shipping container that offers ample storage space, durability, and that extra height advantage, then the 40 ft. high cube shipping container is your answer.
If you're running a large business needing to ship large quantities of goods, these high cube containers are a solid investment.
With their increased popularity, more and more suppliers offer competitive prices and delivery options for these containers. So why wait? Explore your options and invest in a 40 ft. high cube shipping container today. After all, it's not just a container; it's a solution to your shipping and storage needs.
Ready to upgrade your shipping capacity? Contact us at LGI Transport and find out more about our 40 ft high-cube shipping containers for sale. Let us help you achieve your shipping and storage goals with our durable and spacious options.
40 Ft. High Cube Shipping Container FAQ
The added foot-in height in a 40ft high cube container creates an extra 12% of storage space, making it an ideal choice for voluminous goods.
Yes, the foot taller difference in a high cube container compared to a standard container is noticeable, especially when storing or moving taller items.
Absolutely. High cube shipping containers are built to withstand harsh weather conditions and heavy usage, making them just as sturdy as standard containers.
From furniture and commercial goods to industrial equipment and personal items, there is enough space to accommodate a wide range of items in these containers.