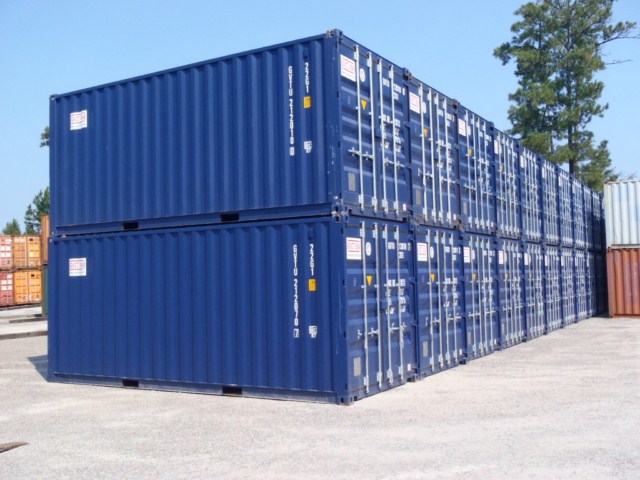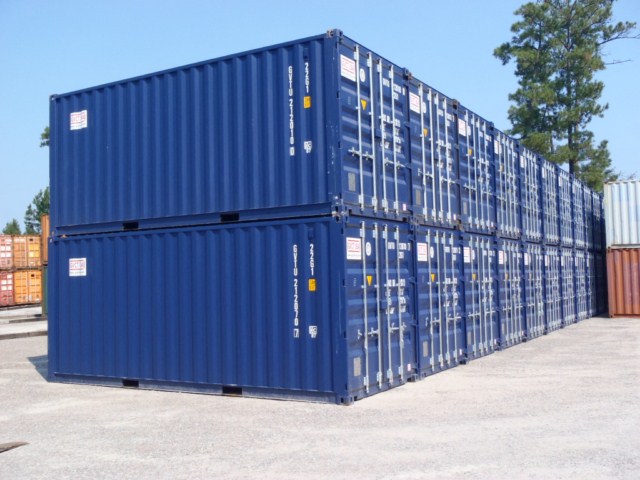 Buy or Rent Storage Containers in Connecticut
Connecticut is one of the smallest states in the nation in terms of area, but what it lacks in size, it makes up for in production and industry. Many successful businesses begin and grow in this enterprising state, with its rich history and access to both inland and coastal locations.
If you're a business owner in the Northeastern US, it's a wise financial decision to buy or rent storage containers in Connecticut. Whether you're in the market for storage containers for sale in Connecticut or are more interested in renting storage containers, we have just what you're looking for. Our cargo containers for sale in CT can address your shipping and storage needs for commercial and industrial industries.
We provide options to buy or rent storage containers in Connecticut in multiple areas. Our storage containers are available in the following CT communities:
Bridgeport
New Haven
Stamford
Hartford
Waterbury
Connecticut Storage Containers for Sale
There are many reasons to choose LGI Transport for your needs if you plan to buy or rent storage containers in Connecticut. Especially if you're purchasing storage containers for long-term use and intend to use them again and again, you can rest assured that the containers we offer are top-quality. With transport-friendly features, custom modification options, and durable construction, we are proud to provide you with the best storage containers for sale in Connecticut!
Another reason to trust LGI Transport when buying your storage containers is that our cargo containers can be endlessly customized to meet the diverse needs of our consumers. Our containers feature marine plywood flooring and lockable double doors to ensure that the stored goods are protected against any damage. Our qualified team modifies the containers to meet your exact needs, with features including custom windows, doors, interior options, shelving, locks, painting, and other specialty options. Whether you need simple or complex modifications, our experienced representatives will transform your ideas into reality.
Connecticut Storage Containers for Rent
The customers renting our storage containers in Connecticut use them for a variety of applications, including commercial, industrial, and business purposes. If you're not sure if you're ready to purchase storage containers, renting one is a good first step to assessing your needs. We will handle the entire delivery process so that you don't have to worry about transporting the container to your CT business or worksite.
Many of our customers who buy or rent storage containers in Connecticut choose 40-foot storage containers. These large containers can hold vehicles, boats, inventory, or anything else you can fit inside them safely and securely.
If you're storing large goods or need more vertical space, rent one of our 40-ft-high cube storage containers. They have the same width as the standard 40-ft storage containers yet provide extra room for anything you might need to store.
We also offer a huge variety of 20-foot containers for customers looking for smaller and even more portable options. And don't worry about losing any features with a smaller container, either. All of our containers, no matter what size you choose, come with standard swinging doors and customized roll-up doors on both sides to ensure they are perfect for shipping or storing anything you might need.
Whether you're looking for temporary solutions that help you get the most out of your job site or want to expand your operations indefinitely — and affordably — our mobile office trailers are perfect for you! Regardless of your project's scope or overall business goals, when you buy or rent mobile office trailers in CT with us, you won't be disappointed!
Count on LGI Transport
Whenever and wherever you need CT storage containers — in Bridgeport, New Haven, Stamford, Hartford, Waterbury, or anywhere else in the state — you can count on LGI Transport. Is your business planning to make a shipment soon? You can rely on us to give you the best cargo containers for your needs. We will ensure we deliver the containers directly to you with all customizations completed precisely to your preference. Don't let transportation costs make you lose prospects or stress your business!
Based on our customers' feedback, we consider ourselves the best providers of cargo containers, shipping containers, and portable storage for sale in CT. Get in touch with us today for more information or to buy or rent storage containers in Connecticut.