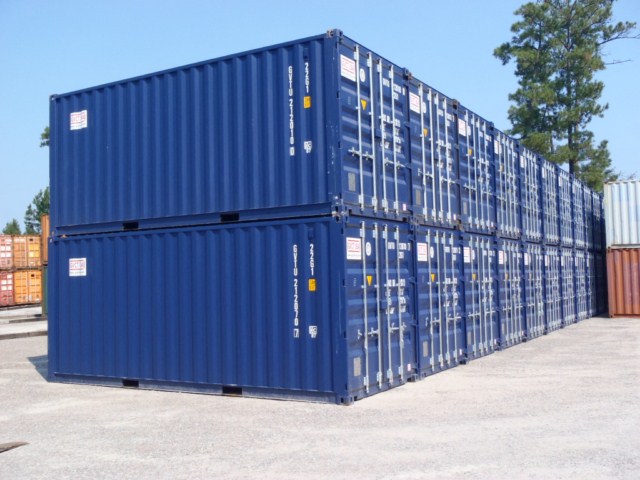 New and Pre-Owned Cargo Containers Available in Connecticut
LGI Transport LLC is your go-to source for a wide range of container solutions in Connecticut, including cargo containers, shipping containers, and specialized ISO containers. With one of the most extensive inventories in the state, we offer secure and convenient storage and transportation options. Whether you require containers for goods, oversized items, or temporary usage, we have the perfect solution to meet your needs. Expect top-notch containers and personalized service for a successful transport experience.
Shipping Containers in the Constitution State
When it comes to shipping containers, we offer a diverse selection. Our options range from standard 20ft containers to high cube 40ft containers, designed to accommodate varying cargo volumes and types.
Our 20ft shipping containers provide a secure, versatile, and compact storage solution, ideal for small to medium-sized storage requirements. They can be effortlessly transported and delivered to your desired location.
For those in need of greater cargo space, our 40-foot shipping containers are the perfect choice. With double the capacity of a 20ft container, they are well-suited for larger storage and shipping needs.
Our 40ft high cube containers offer the same footprint as standard 40ft containers but with an additional foot of height. This added vertical space makes them an excellent option for storing taller items or when extra storage capacity is essential.
Renowned for their durability and security, our steel metal shipping containers are resistant to weather and theft. They ensure the safety and security of your cargo during transport and storage.
Tailored Solutions for Various Needs
At LGI Transport, LLC, we recognize that each customer has unique requirements. Consequently, we offer a variety of container types beyond the traditional cargo and shipping containers.
Shipping
We supply ISO shipping containers that meet international standards for transporting goods via sea, rail, and road. These intermodal containers are designed for easy loading and unloading, ensuring a smooth transport process.
Storage
In need of additional storage space? Our cargo containers can be converted into secure, weatherproof storage units. Safely store anything from furniture to equipment in our containers.
Cargo Containers for Sale or Rent in Connecticut
Whether you're interested in purchasing or renting, we provide flexible solutions tailored to your budget and needs. From one-time rentals to long-term leases and outright purchases, our objective is to offer the most cost-effective and convenient options.
Why Choose LGI Transport
When it comes to meeting your storage requirements, we offer a diverse range of cargo containers and shipping containers, all designed to fit within your budget. Our cargo container inventory includes standard containers, high cube containers, flat rack containers, and even specialized one-trip containers. With container sizes ranging from 20 feet to 40 feet, we can accommodate more cargo, saving you both time and money.
Our shipping containers are rigorously maintained to ensure their quality. Additionally, we offer used shipping containers for those seeking cost-effective solutions. All our containers are weatherproof and multipurpose, adhering to all safety regulations for trouble-free transport.
We provide containers for various industries, each offering secure storage space with ground-level entry for easy loading. Whether it's a standard height or high cube container, each unit comes directly from the manufacturer, ensuring top container quality. Our intermodal containers, including sea containers and conex boxes, are designed for maximum convenience during shipping to your destination.
In addition to containers, we can supply extra equipment to meet your specific requirements. Our storage container options include double doors for easy access and flat racks for special cargo. We offer smaller containers for those in need of less storage, and we have a selection of container types to suit various needs.
Reach Out to LGI Transport for Your Next Shipping Containers Today!
We offer used containers for sale that have undergone thorough inspection and maintenance. These containers offer the same secure storage and transport benefits as new ones. You can also select from our high cube and standard containers based on your storage space needs. To learn more about our cargo containers, give us a call today!